Clover Real Estate Update – September 2012
Here is the lastest Real Estate Market Update for the month of September – 2012.  There were 27 properties that closed for 94% of listing price (asking price).  The average square footage was 2, 426.  The average selling price was $208,000 with the lease expensive at $41,000.  The most expensive Lake Wylie Waterfront Home sold for $615,000.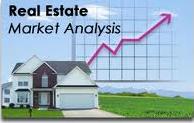 Do you know someone looking to buy a home on Lake Wylie or sell a house in the Lake Wylie Area, Andy Reynolds is your ideal choice for Lake Wylie Real Estate.  With his speciality in Waterfront Homes, Waterview Homes, Custom Waterfront Homes, Waterfront Property or Lots, combined with his overall knowledge of the Lake, you can rely on his expertise to either find you the precise home you are looking for, or just the right buyer looking to purchase your home.