Call Andy Now: 704-763-7196 OR
Download my FREE mobile app: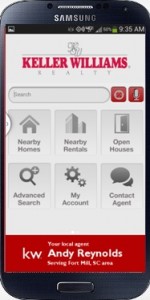 Enter my agent code KW2HLUXKC at the startup of the app or via the "My Agent" button on the main menu.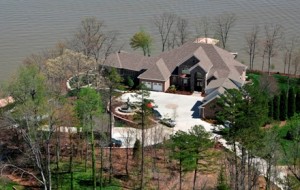 Location, Location, Location….
Nothing compares to Lake Wylie Waterfront living in a home on the lake. Waterfront homes and waterfront condos offer stunning views and waterfront access to one of the most beautiful and unique lakes in the Carolinas. Located just miles from Charlotte, NC the second largest financial center in the nation.
Waterfront Entitlements
Many properties on the lake enjoy the privilege of waterfront entitlements such as Beach frontage, piers, boathouses and more. Of course there's nothing like having private lake access from your Lake Wylie waterfront home.
Lakefront Recreation
Many sunny days year-round is what you will find in the Lake Wylie area, perfect for enjoying the lake and more.
About Andy – Your Lake Wylie Waterfront Resource
Andy Reynolds is the premier source for Lake Wylie Waterfront Real Estate. The Lake Wylie area provides a large variety of waterfront real estate properties such as Luxury Waterfront Homes, Waterfront Estates and Lake Wylie Waterfront property to build your dream home, custom Lake Wylie waterfront homes, waterfront condominiums, water view townhome communities, lakefront lots, and Country Club Living with a park-like setting featuring a championship golf course. Find your new Lake Wylie Waterfront home that is perfect for your individual lifestyle.

Andy has extensive knowledge of Lake Wylie waterfront properties along with others found in the surrounding communities of: Belmont, Cramerton, Steele Creek, Lake Wylie, Clover, Rock Hill, Tega Cay Charlotte, Gastonia, York, and Fort Mill.
He has lived in the Lake Wylie area for over 40 years and has comprehensive and unparalleled knowledge of its Communities. "I know Lake Wylie inside and out". Not only can Andy show you a luxury waterfront home, but he can provide the inside perspective on water quality & depth, best fishing and boating access, and even the best shoreline for swimming.
Andy Reynolds is your premier source for Lake Wylie Real Estate with extensive knowledge of:
This website offers numerous resources and guidance for buying or selling properties in Lake Wylie, Clover, Rock Hill, Tega Cay, or the outlying communities of York County, South Carolina. And, as a North Carolina Licensed Realtor, Andy can extend your search into Gaston County, North Carolina: Gastonia, Belmont, Cramerton, or neighborhood communities like Woodland Bay.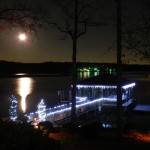 So if you are looking to buy or sell a Lake Wylie waterfront home or a home in one of the surrounding communities, Andy Reynolds is your ideal choice for Lake Wylie Waterfront Real Estate. Andy is currently ranked in the Top 1% of all Keller Williams Agents throughout North Carolina and South Carolina. In fact, he is ranked as one of the Top 5 Agents in the Multiple Listing Service for the entire Lake Wylie area. Let Andy tailor your search for the home that is going to be right for your lifestyle.
Contact Andy today either On-line or by Phone: 704-763-7196